Fire Damage: What You Need to Know
1/18/2021 (Permalink)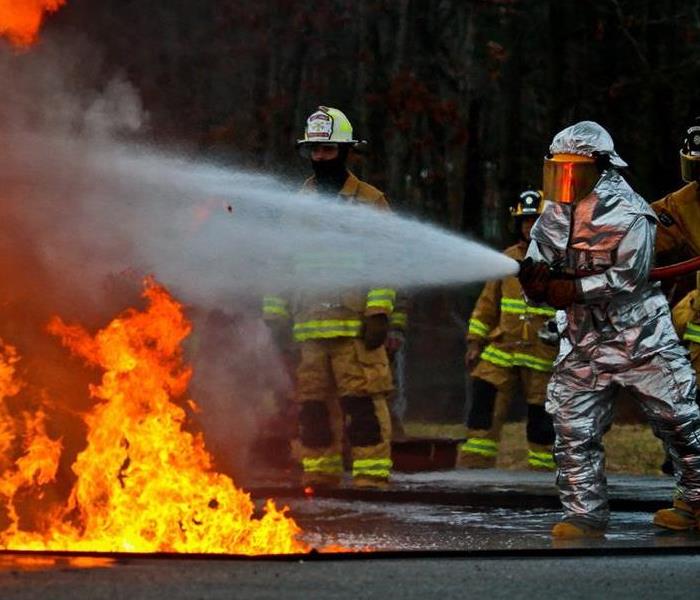 Fire damage is costly, and the fire itself is dangerous. Do not attempt to handle it without professional help.
Dealing with the aftermath of a fire at home or your business can be overwhelming. Fire is a dangerous and complex issue, and much of the damage it leaves behind requires professional attention to ensure the safety and soundness of your home or business going forward.
Beginning clean up and restoration as soon as possible, in a smart and efficient manner, can help get your home or business up and running again quickly. Yet, if you've been the victim of fire damage, it can be difficult to know where to start or what to do, or not do.
The Do's of Fire Damage:
Prioritize safety. A visual inspection is not enough to determine the structural soundness or safety of a building exposed to fire. Regardless of your own opinion, refrain from re-entering the building until it has been cleared by a professional. As well as structural damage, some fires can also appear to be extinguished and restart later, posing a massive safety risk.
Once you are cleared to be inside the building, limit movement to prevent the spread of soot, cover dry furnishings with upholstery sheets to protect them, open windows (if weather permits) to allow ventilation, remove clothing to be cleaned by fire damage restoration cleaners, and throw away any perishables and consumables that were inside during the fire.
Document wisely. Take photographs of all damage, as soon as it is safe to do so. Record conversations, keep correspondence, file receipts and stay organized. Devote a folder in your filing cabinet or cloud service to keeping meticulous records of all things fire related - this will help immensely when dealing with your insurance company to repair the damage.
Call your insurance company as soon as you can, then call SERVPRO Kaufman County & Cedar Creek, and let our trained experts handle the restoration, and show you why our company motto is "Like it never even happened."
The Don'ts of Fire Damage:
Don't enter before a profession declares the building safe - worth repeating as this can literally be a life-or-death decision.
Don't start to clean up or wipe down. Everything needs to be assessed by the insurance company and you need to be given explicit go ahead before attempting any kind of clean up, even simply wiping soot from the walls.
Don't use items involved in the fire, unless appropriate. All food and drinks inside at the time of fire need to be discarded. Furniture and carpets, etc., should not be used until after they have been cleaned by a fire restoration professional. Electronic equipment also needs to be cleaned and cleared for use by professionals before being turned back on.
Don't turn on the gas, electric or water, until cleared to do so.
Dealing with the aftermath of fire is serious business. The residues from smoke can pose health hazards for your family and customers, and you need to move forward with confidence that your home or business is clean, safe, and functional. Fire and smoke damage is best dealt with by professionals who understand the complex chemical reactions involved, and are trained to provide a high quality clean up.
Call SERVPRO Kaufman County & Cedar Creek as soon as possible. One of our fire specialists will arrive onsite to assess your property, quickly and professionally. Our team will provide you with a clean-up and restoration plan, as well as securing the building against further damage. By enlisting the experts, you have peace of mind that restoration will be handled to a high standard of safety, workmanship, and service, in a prompt and professional manner.