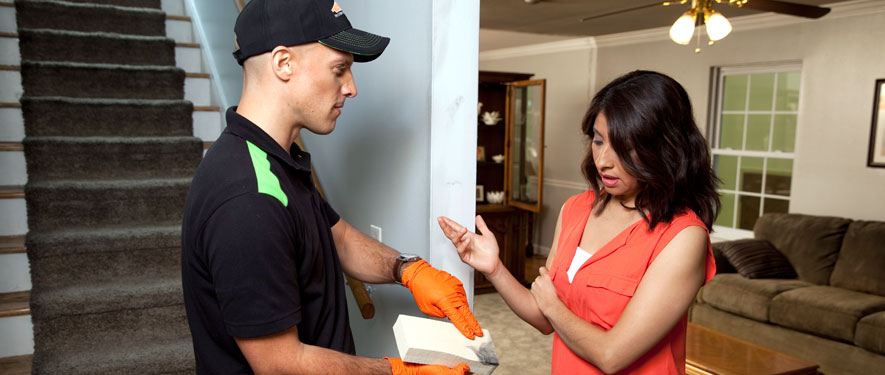 Ceiling, Floor, and Wall Cleaning
Ceilings and Walls
After a mold, water, smoke or fire damage, ceilings, walls, woodwork, carpeting, and floors will often need a thorough cleaning. Your experienced SERVPRO of Kaufman County, Mesquite professionals will pretest to determine the extent of damage, then use the specific equipment and cleaning products required to clean and protect the different types of surfaces found within the structure. Ceilings and walls are also exposed to dirt and dust, pet dander, cooking oils and grease, cigarette smoke, and other contaminants. Your heating and air conditioning system can distribute these contaminants throughout your property. Using SERVPRO's time-tested and industry-approved steps, along with our proprietary cleaning products and methods, we strive to restore your ceilings and walls without the need to repaint or refinish and to help the entire property smell fresh.
Need Professional Cleaning? Call Today (972) 524-3894
Hard Floors
Hard flooring, like hardwood and tile, is often used in today's homes and commercial properties. At first glance, hard flooring appears to be easy to clean, maintain, and restore. However, these materials tend to have soil accumulate over time, and eventually you'll need professional cleaning to remove this buildup.
We have specialized training in time-tested and industry-approved cleaning methods. Also, our proprietary cleaning system allows our Professionals to properly clean and restore your floor's original beauty.