Eliminate potential risks this holiday season
4/18/2019 (Permalink)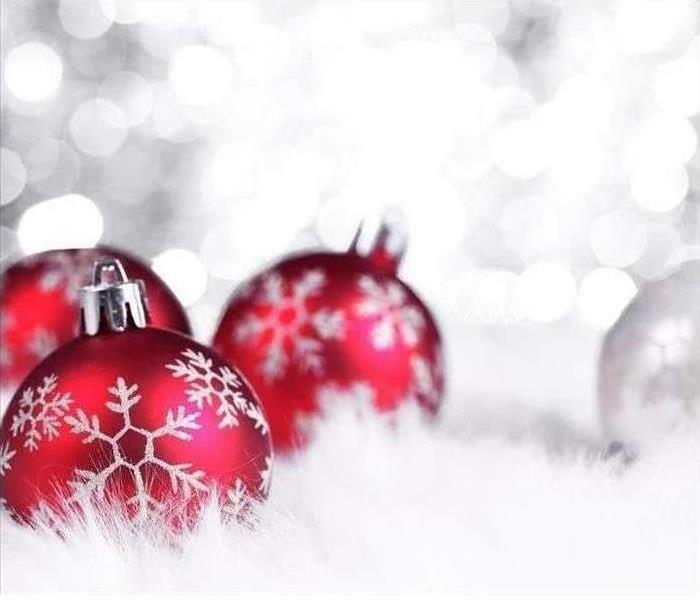 Use Only Non-Flammable Decorations
All decorations, including a metallic or artificial tree, should be flame retardant. Be sure you place all decorations away from heat vents and heating sources.
Maintain Holiday Lights
Prior to decorating, check holiday lights for frayed wires, bare spots, gaps in insulation, broken or cracked sockets and excessive wire kinking. Only use lighting listed by an approved testing laboratory. Lights should be inspected yearly.
Do Not Overload Electrical Outlets
Do not link more than three light strands together, unless directions indicate it is safe. Connect strings of lights to an extension cord before plugging the cord into the wall outlet. periodically, check the wires- they should not be warm to the touch.
Avoid Using Lit Candles
If you enjoy decorating with candles, consider choosing flame less candles. If you do use candles, make sure they are in low traffic areas, where they cannot easily be knocked down. Never leave the building with a candle burning.
Don't Block Exits
Ensure that trees and other decorations do not block an exit way. In the event of the fire, a blocked entry/exit puts you at risk.
As in every season, check all smoke and fire detectors to ensure they are in proper working order. Test the detectors monthly and keep them equipped with fresh batteries.